Although nowhere near as polished as the offerings from Sony Ericsson, Samsung and the rest, a number of Android prototypes and reference designs are on show here at the Mobile World Congress, and I've been shooting exclusive video demos of them for PHONE Magazine. Qualcomm, Texas Instruments and ARM all had displays, and in the three videos after the cut you can see exactly what they would – and wouldn't! – show me. In Qualcomm's case, the setup might have looked cobbled together and the processor is the last-gen 7201a, but the screen was an amazing WVGA touchscreen running at 800 x 480; that's the same sort of display Sony Ericsson picked for their XPERIA X1.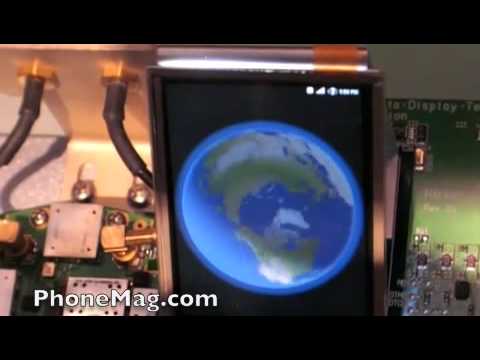 Qualcomm's rep was only allowed to demonstrate the home-screen (complete with stacked "recently used" apps list on the right-hand side), the browser, a spinning globe app which should eventually be used to set timezones and gives a good idea of how 3D images can be manipulated in real-time on the Android platform, and a simple game.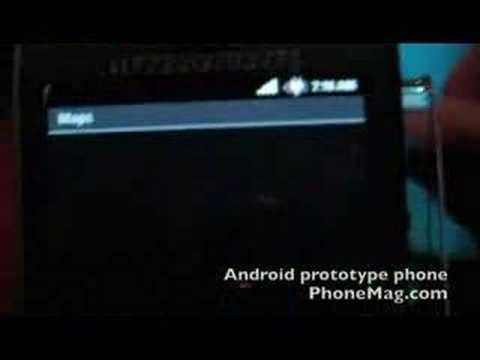 Next up, Texas Instruments let me play with their non-touchscreen Android prototype, running the OMAP850 chipset (with a generation 11 ARM processor) that incorporates WiFi and Bluetooth. What was particularly impressive was how finished the handset was, with a working camera and speakers; while this model used a QVGA display, TI had a reference set-up running Android that could display HD-video.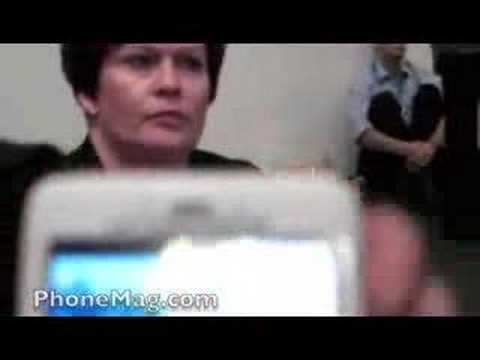 Lastly, I stopped by ARM's booth and tried out their white Android prototype. Despite running an ARM9 core – that's two generations back – the reference model was more responsive than some commercial phones we've had in to review. You can see in the video that there's no lag in navigating the main menu, and that apps spring up straight away. Considering some analysts and developers have voiced concerns about Android's hardware requirements, I think it's reasonably safe to say that this ARM prototype proves those fears unfounded.
Tuesday I'll be re-visiting the Texas Instruments booth to get video of their version of a touchscreen Android demo unit; unfortunately they didn't have it around when I went today. All in all, after a bit of a lull in momentum, I'm enthusiastic again about Google's mobile platform. So far all we've see at the Mobile World Congress are demo handsets, so I'm keen to spot some that are intended for commercial release; that, together with the results of the Software Developers Challenge that Google are currently running, could give Android the kickstart it needs to take it through 2008.