Vincent stopped by the LG stand at CTIA Wireless to see the finally-announced Vu mobile TV phone destined for AT&T, and couldn't help but slap his iPhone up next to it for a couple of comparison shots.  He's also filmed a full video walkthrough of the Vu's menus, including some video playback. 
Check out the LG Vu menu walkthrough video after the cut!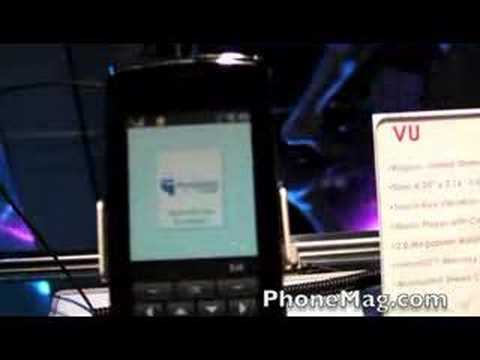 The Vu will AT&T's flagship mobile TV handset when it launches, with widescreen display, haptic feedback and Bluetooth 2.0 with the A2DP stereo profile.