Nestled in among Microsoft's Windows Mobile 6.1 announcement was word that they've also been fettling Mobile Internet Explorer; the browser, which used to be the weak link in the smartphone OS, has been updated to support H.264, Flash and Silverlight content, as well as full-screen viewing options.  Vincent stopped by the Microsoft stand at CTIA to snap some hands-on photos of Mobile IE and, for some reason, watch a video of a water-skiing squirrel. 
Check out the video of Mobile Internet Explorer in action after the cut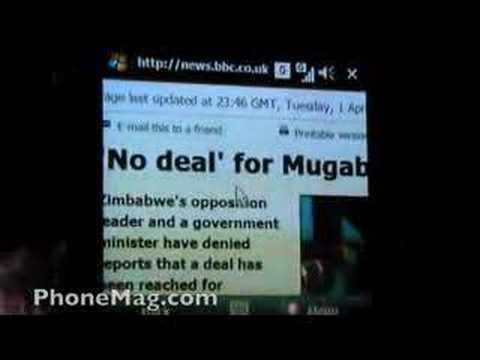 Mobile IE will be available to handset manufacturers by Q3 2008 and the company expects new devices using it hit the market by the end of the year; however it's likely to be offered as an update for existing models too.