Since it's hard to believe that a low-power chipset can still be capable of pumping out 720p HD video, Vincent stopped by NVIDIA's booth at the Mobile World Congress to see their new APX 2500 platform in action and capture it on video.  NVIDIA's reference design might not be intended for production, but I'm hoping it gives manufacturers some ideas; it's a pretty slick interface that buries its Windows CE roots well.  Even more impressive is the sight of the prototype playing high definition video on a 60-inch plasma TV, with all the processing being done by the hardware rather than a software decoder.
Check out the NVIDIA APX 2500 prototype in action after the cut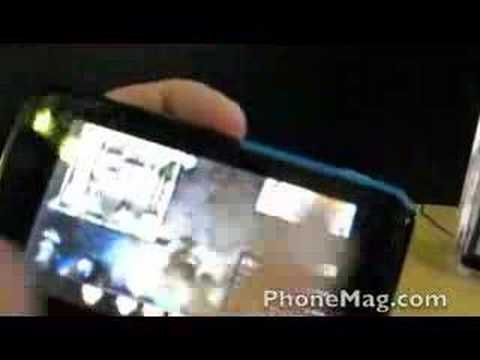 Based on an ARM11 750MHz CPU, the handset has an accelerometer, 10+ hours playback of HD video, and a GUI coded in OpenGL ES 2.0.  NVIDIA are yet to announce which manufacturers have decided to use the APX 2500 chipset in commercial products.
You can find more details about the APX 2500 in our earlier coverage here, or on the official NVIDIA website.