Rumors from the Sony Ericsson camp were that the company had something special in the making, and today at an exclusive press event they showed us exactly what it was: the XPERIA X1 smartphone. Unlike anything Sony Ericsson have made before, the X1 is a curved slider smartphone with a 3-inch VGA wide-aspect touchscreen, full QWERTY keyboard and Windows Mobile OS. On top of that, SE have developed what they're calling the XPERIA Panel Interface, a group of nine desktop sections that you can re-order and use to access the functionality of the phone.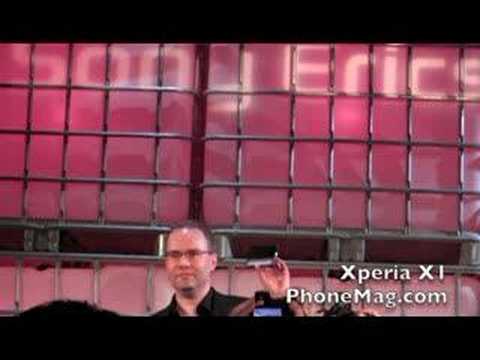 Packing HSDPA/HSUPA and WiFi, control of the XPERIA X1 can be managed either by using the touchscreen, through keyboard shortcuts, via the four-way D-pad or through an optical joystick. Assisted-GPS and a full metal body round out what looks to be a damned attractive handset.
They're expecting the XPERIA X1 to be available in the second half of 2008, and we'll have videos of the phone in action later on tonight.